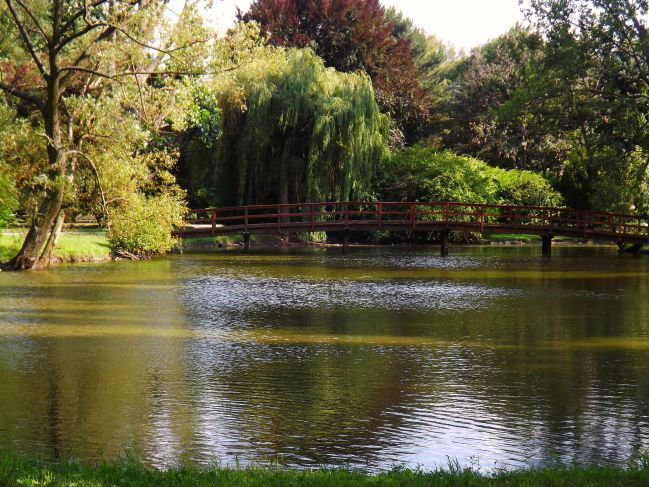 City park Sihoť – Nitra
This is a large park in the centre of Nitra. You can find it under the Nitra Castle, between the river and the stadiums. It has two parts – one with refreshments, playgrounds and attractions, the other quiet with lakes. It's up to you whether you take a picnic blanket, roller skates or your family there for a Sunday walk or coffee with cake.
Park at the manor house Topoľčianky
A large park managed by foresters. It is also called a free-landscape park – it waves beautifully through the landscape and takes advantage of all its beauties. It stretches for almost 3 kilometres along the Leveš stream to the centre of Topoľčany. Half of it has the character of a forest and the other has park planting with alien and unusual trees. The park is also a National Cultural Monument and is partially accessible to cyclists.